type: some videos I've done earlier
project started: long time ago...
last update: 05.06.2009
current state: complete
page visited: 2849

---
Old stuff include 2 videos which I've made earlier and I've started to train my director's skills with them. And ya know inspite they are grouped here they are quite important ones especially Schoolparty.
Schoolparty


The video is like a clip covering roxette song - "How do you do". The main idea is dances and fun at school starring Andrew himself by the way =). The inscription at the beginnging means "descent chap"... It's worth-seeing really. Just fun...
Download (100 mb).
Pushkin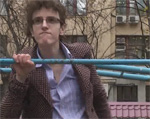 This is another video for a school concert. This time we tried to merge classics and modern. We took a well-known song (satisfaction) and made our own recording with our own lyrics. They tell us a story about famous russian poet Pushkin and his fatal oponent Dantez. Yeah and the video is about Pushkin's revenge...Should be funny if you understood some russian. The phrase is imposible to translate with the exact meaning but it's something like this: "Pushkin with Dantez. Fought a duel. Agreement".
Download (84 mb).
School Must Go On

We are graduating the high school and are going to miss it a lot... This video presents the situation when once Vasya will come back to school to experience his memories again. Of course he is going to cry a lot... But everyone will say "at ease dude... the show goes on anyway".
There are 2 great things about this video: super effect, when Ilya sings with Brian May in 1 frame and HD quality.
Download (240 mb).
Final Way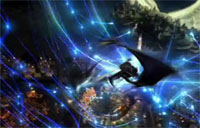 The video is about final fantasy 9. It was created in 2004! So the oldest one here. Just a tribute to my favourite game... What is it called...AMV..yeah. The song is "by the way" - Red Hot Chili Peppers. Really rhythmic video. It's like all the beats match the imidiate actions...
Download (115 mb).